A Creative Approach to Affordable Living
York creates one-of-a-kind neighborhoods
York creates one-of-a-kind neighborhoods; providing affordable homes without worries; offering a lifestyle with unexpected opportunities rarely experienced in an affordable housing setting.
York Housing has been a nonprofit housing provider in the community for 36 years, currently serving all ages and income levels. All of our housing is built to remain affordable in perpetuity. For seniors, York Housing has shaped the way retirement should be for everyone, no matter what their budget.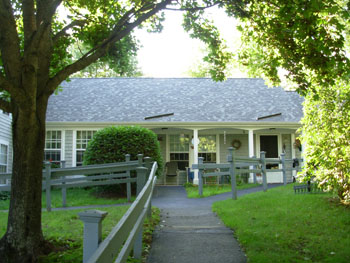 Yorkshire Commons
Subsidized Housing
Traditional New England Style in appearance, Yorkshire Commons consists of thirty-two (32) units inside 6 buildings.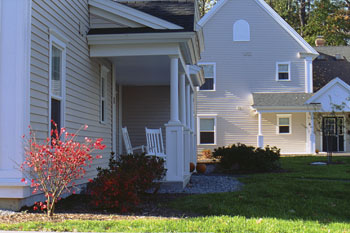 Village Woods
Fixed Rent Housing
Village Woods is made up of three buildings consisting of 12 units each allowing you to ease into community living. 
Pine Grove
at Village Woods
Subsidized Housing
Created with community in mind, Pine Grove is the largest building on the Village Woods campus, containing three floors with 40 nicely appointed units.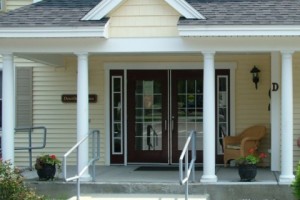 Deerfield Place
at Village Woods
Affordable Market Housing
Deerfield Place provides a rental opportunity for those not requiring a subsidy, a moderate priced option that has not been available until recently.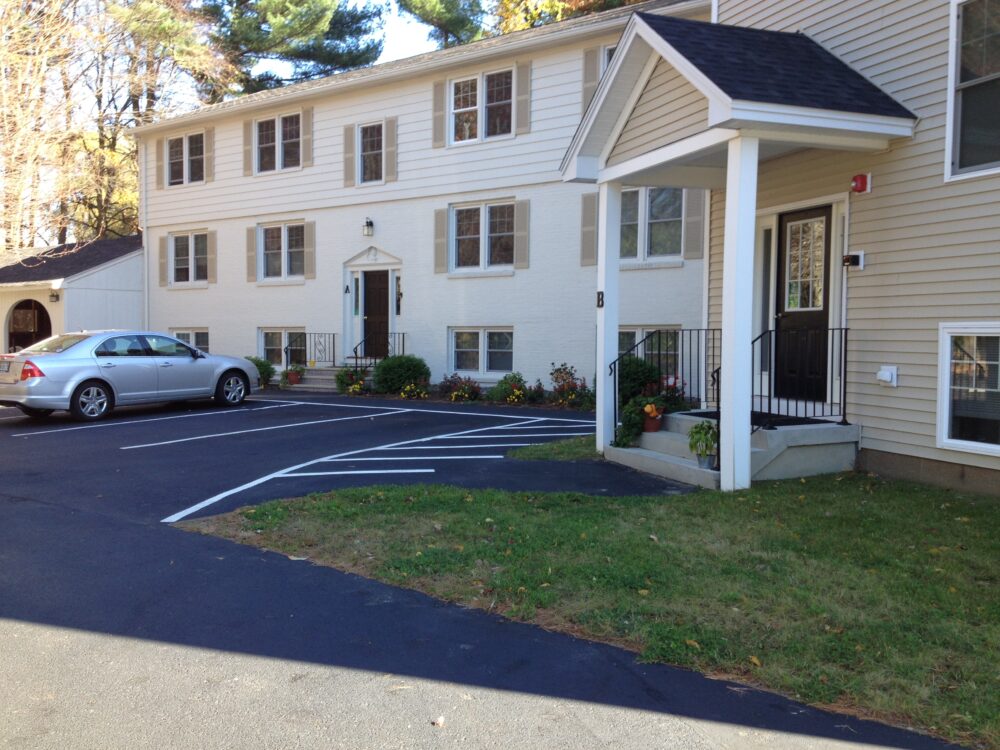 Carriage House Apartments
Workforce Housing
"York's First Workforce Housing Neighborhood". Qualified applicants must have at least one member of the household working full-time in the town of York or one of the surrounding communities.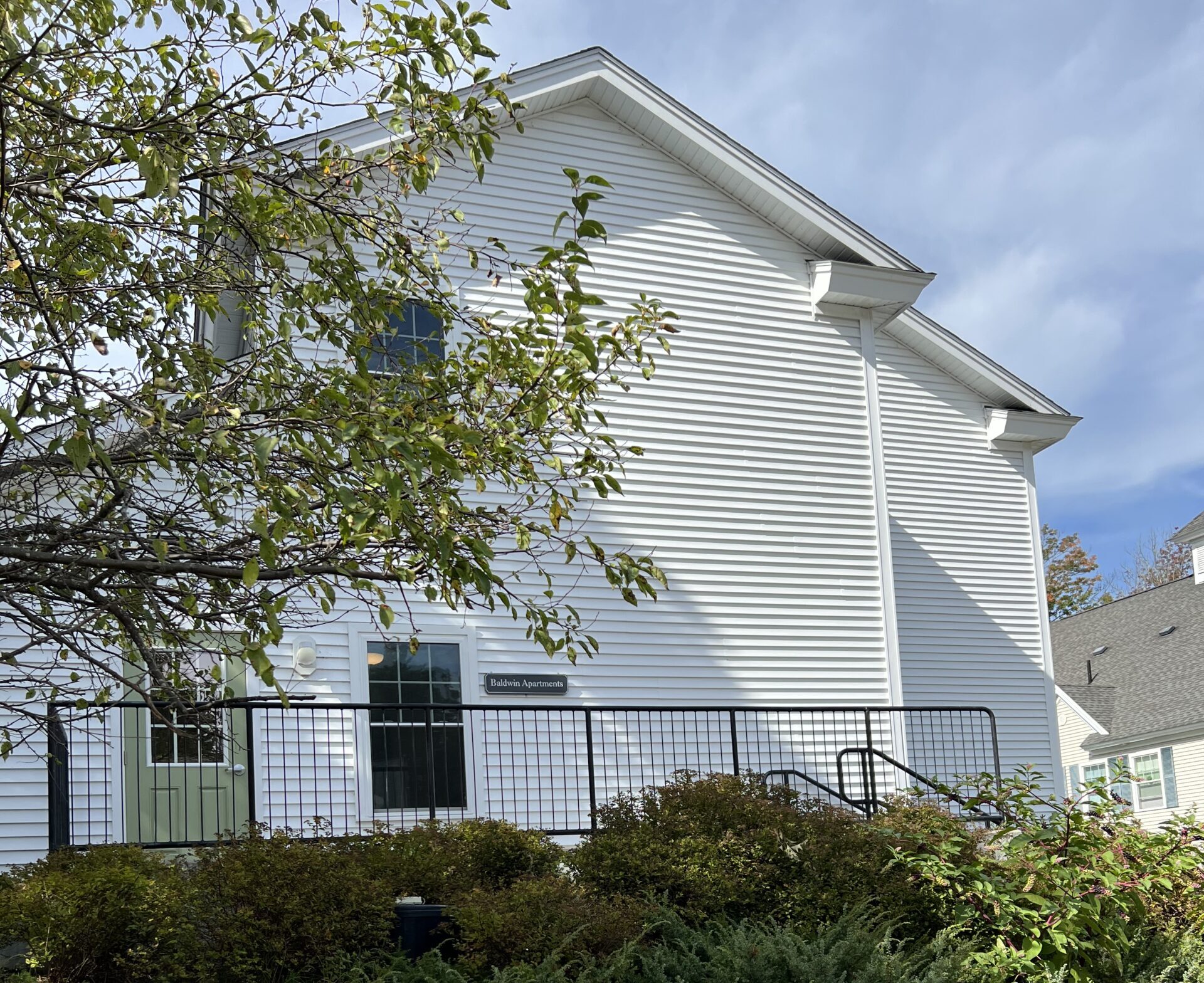 Baldwin Apartments
Affordable Market Housing
Baldwin Apartments is the newest development on the Village Woods site. It provides another rental opportunity for those not requiring a subsidy, a moderate priced option in addition to our Deerfield Place development.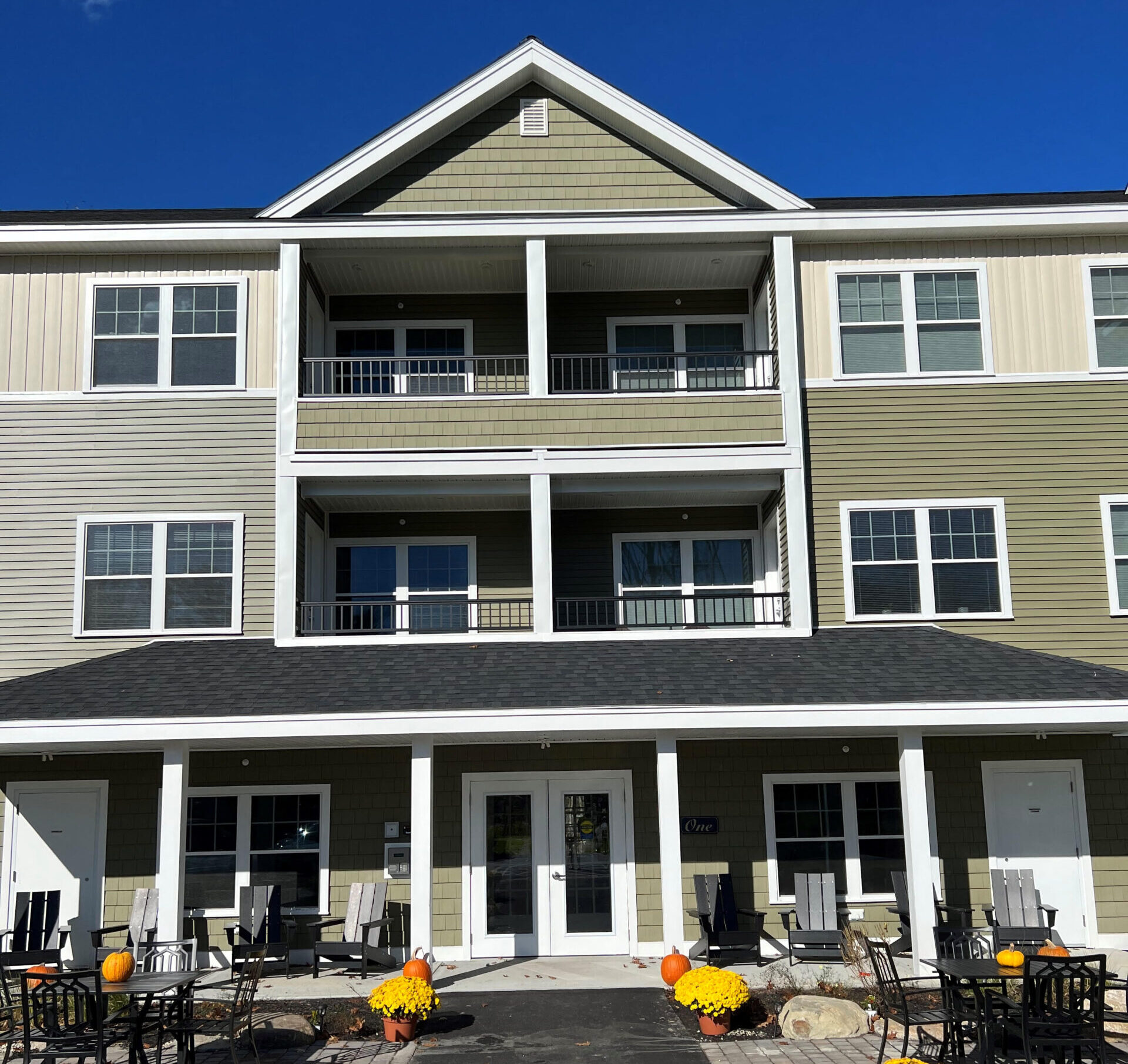 Moorehouse Place
Workforce Housing
Rents are affordable. Laundry, playground and community room on-site.
"I am extremely grateful for the warm, secure home I have at York Housing. It is so well maintained and the staff does an outstanding job. I love living here and love to spread the word of it being a wonderful place to live."
"The privilege to live a comfortable life in a beautiful setting among my peers – all within a cost that is affordable and a thoughtful, caring staff and leadership."
"It means peace, comfort and safety. The staff is very helpful in making sure we have all the tools we need as senior to thrive in Community living with services they provide."
"Lots of happy days and years. A feeling of being safe because of the wonderful staff who take care of us. Joy in day-to-day good living with good friends. Belonging to a community that gives me the feeling that life is really worth living."
Equal Housing Opportunity Statement
York Housing is pledged to the letter and spirit of U.S. policy for the achievement of equal housing opportunity throughout the Nation. We encourage and support an affirmative advertising and marketing program in which there are no barriers to obtaining housing regardless of race, color, religion, gender, sexual orientation, disability, familial status, or national origin.